Social Mosaic
Hundreds of fun photos = one incredible image
Looking for interaction, innovation and impact?
Look no further than the Social Mosaic.
Photos sourced from social media channels via a dedicated hashtag, SMS, or captured on site using one of our photo booths or roaming photographers are intelligently combined to create a stunning visual display for your event or brand. 
Interaction is infectious! As the final image builds in front of your audience so does the excitement and your brand, marketing message or image is the centre of attention.  
It doesn't stop there. The unique final image attracts further attention long after it's creation event both digitally and physically.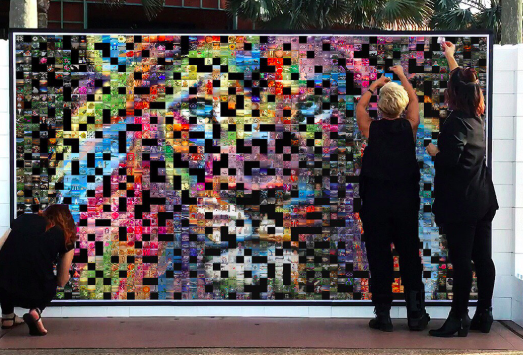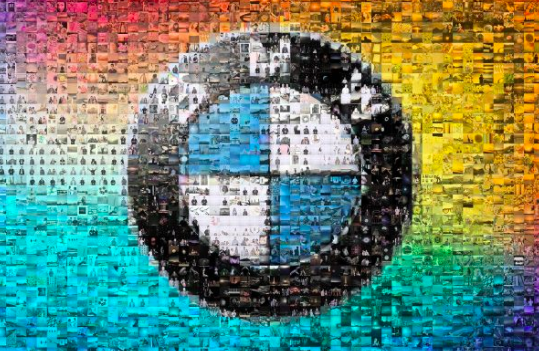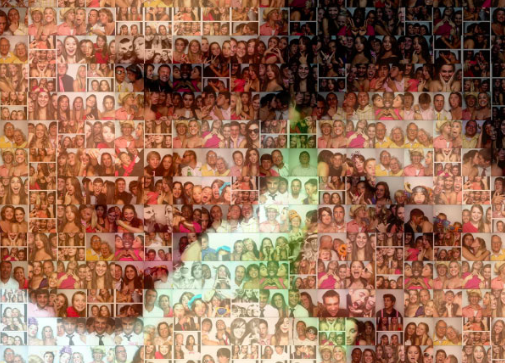 Digital
Display thousands of images digitally via large screens/projectors and watch them combine to build the photo mosaic.
Everyone loves to see how their image forms part of the bigger picture and the mosaic becomes the talking point of the event.
Use the final unique image in your future digital marketing materials
Physical
Creating a big mosaic image with a big impact makes for a hands on immersive experience guests won't forget.
Users photos are printed onto stickers on site which are blended and coded to their corresponding place on the mosaic board.
The mosaic board is the highlight of the event or activation and the finished result will continue to be a focal point wherever it is displayed after its creation.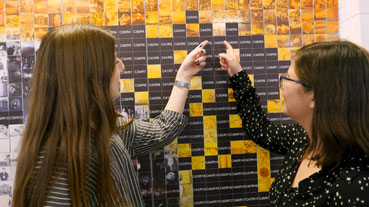 Client Driven Curated Content
Users can get involved a number of ways sending photos via a dedicated event social hashtag or by using an onsite SB photo booth or roaming photographer all the time engaging with your brand.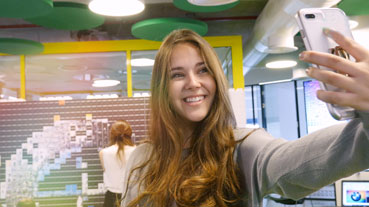 Increased Visibility
The mosaic incentivises people to share their images and the final result on social platforms resulting in more exposure for your brand. 
Using your hashtag enables us to track these shares and guarantees your brand or marketing message will expand beyond the event itself. We can even data capture guest information as people use the photo mosaic experience.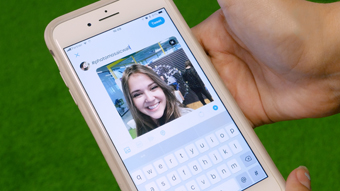 One incredible image
You choose the image you want your guests to create.
Imagine your company logo, slogan or graphic made up of hundreds or thousands of photos of your fans.